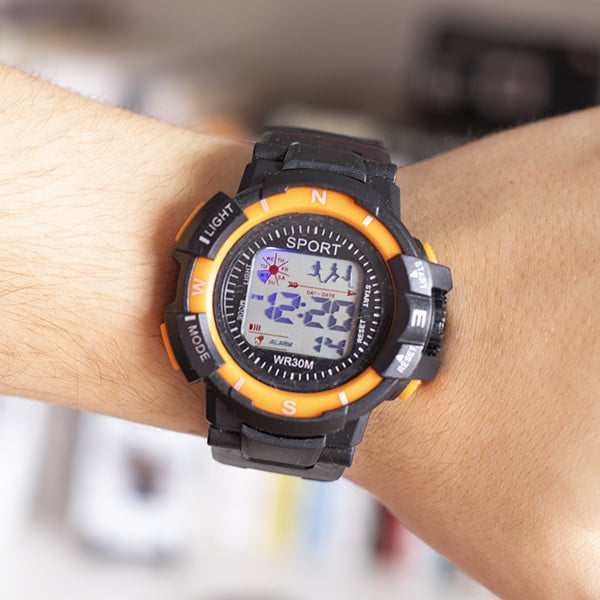 Complete your style with this sporty watch, a unique accessory for men with style.
The Digital Sports Watch is very comfortable to wear and so light that you won't even feel it. You can do any kind of activity with him. You can run, play football, basketball and even swim.
The watch strap is adjustable, so it will fit perfectly into any type of hand.

The main advantages of this watch are:
Clock 12/24 hours.
Perfect for any type of sport, outdoors or indoors or for daily use.
Various Functions: clock, date, alarm, timer, light (7 different colors),.
Waterproof (up to 30 meters).