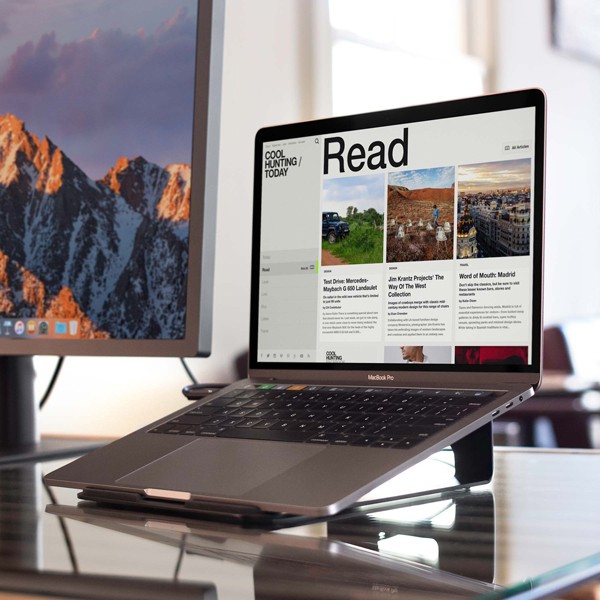 Place your Macbook or iPad Pro at the perfect height for a better view of your desktop.
With the Twelve South ParcSlope Black Stand, your screen will tilt to an angle of 18 degrees, allowing normal use of your laptop without having to use external keyboards and/or mice.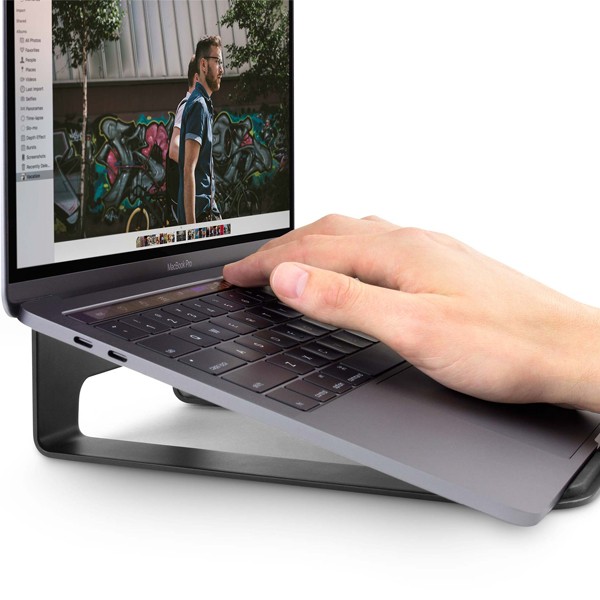 In addition, this stand is ideal for keeping your cables organized thanks to the opening on the back of the bracket.

The main advantages of this support are:
Enables a better view of the desktop.
It greatly increases the airflow around your MacBook.
Hole through which the cables pass, keeping them tidy.
Tilt your MacBook to a very comfortable 18 degree angle.
Elegant design.