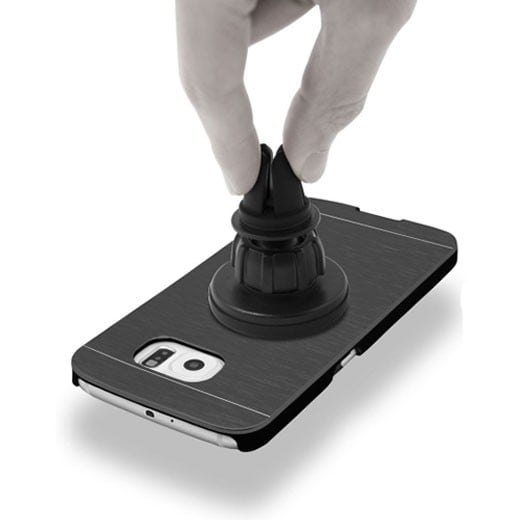 MiniMagg Support is a very convenient to use and functional stand that uses magnetic to keep the smartphone or GPS safe in the air vents in the car system.
Always fixed support without hindering visibility!
The big advantage is that it does not prevent visibility and is compatible with all smartphones. It consists of 2 parts:
A rectangular metal plate 6.5 cm high and 4.5 width
A round metal plate with 4 cm
A stand with 4 silicone attachment points that are inserted into the air outlet
The round plate is attached directly to the bracket itself and the rectangular plate should be inserted under the back cover of the device. If it is not possible to remove the cover, you can glue a quality adhesive onto the metal plate or place it under the protective cover (the greater the thickness of the cover, the less the magnetic capacity).
As 2 plates are included, the bracket can be used with 2 different devices alternately.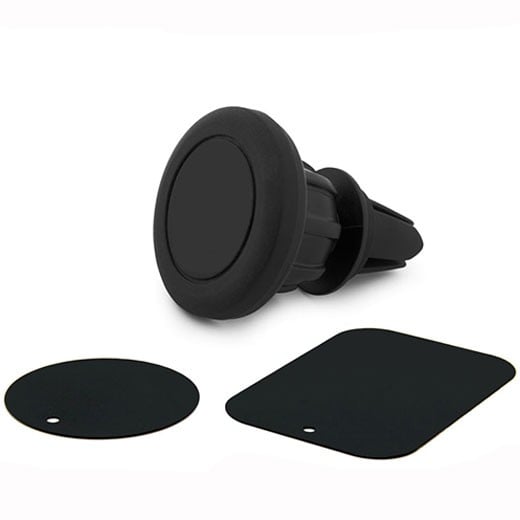 After placing the card on smartphone, just move it closer to the stand. Magnetic force keeps it fixed on the bracket. You can run it up to 360º without any problem, allowing for practical use.