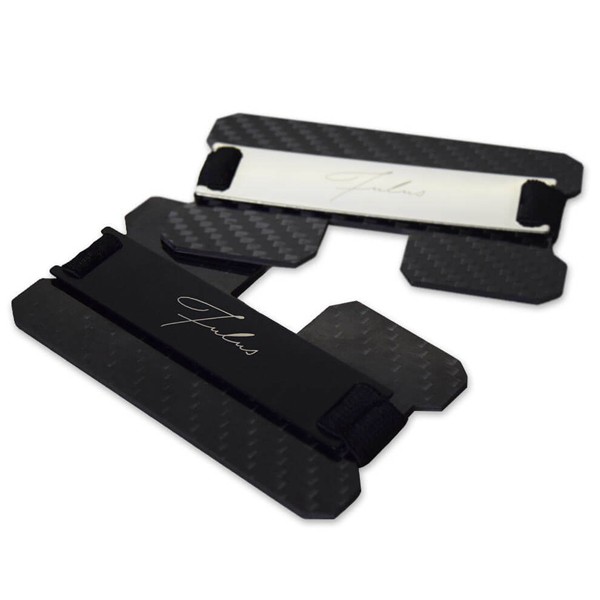 Fulus Deluxe Card Holder lets you organize and protect your cards in a simple and elegant way!
Fulus Deluxe Card Holder has a luxurious and modern design and is made of carbon fiber and is much lighter than steel wallets, thanks to it you can keep all your cards safe and together in one place. Since it takes up almost no space, it easily fits in any pocket!

The main advantages of this card holder are:
Size, fits in any pocket.
Lightweight, made of carbon fiber.
Elastic that allows you to keep your notes safe.
RFID protection.
Luxurious and modern design.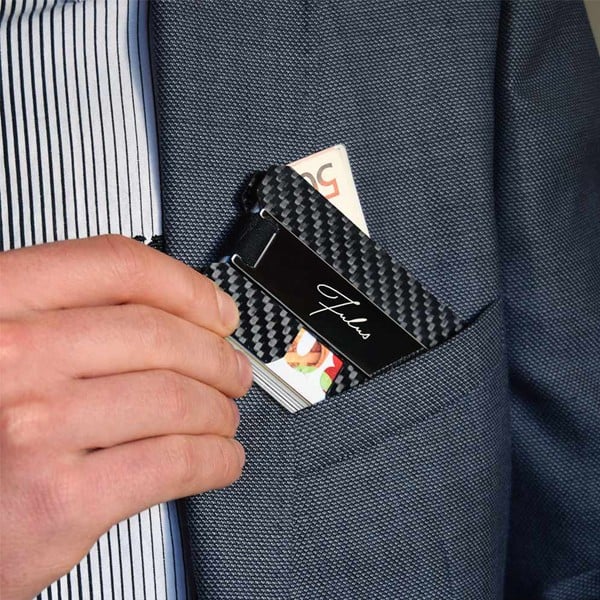 Fulus Deluxe Card Holder is also equipped with a system that blocks radio frequency identification (RFID) that most new debit and credit cards allow. As long as your cards are inside the card holder, they cannot be accessed remotely and your information will always be safe.