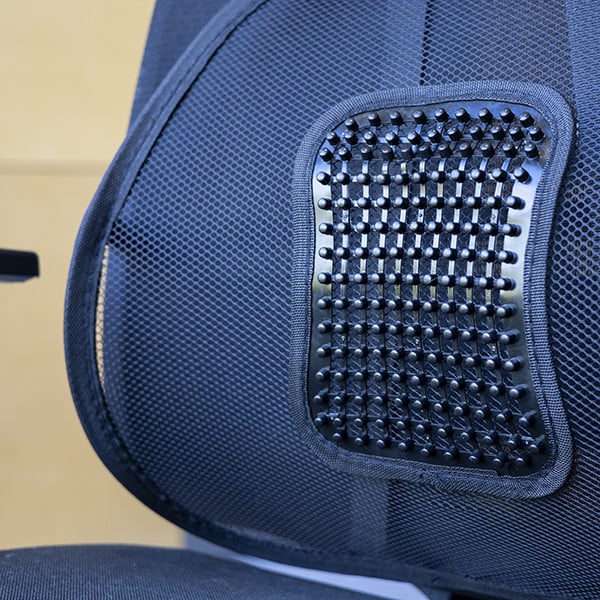 Take advantage of the benefits offered by Universal Lumbar Support when it comes to comfort and posture.
Feel the difference immediately
Universal Lumbar Support has been created with the comfort of users and allows you to maintain a good posture when sitting, whether in the car, in the office chair or at home.
Simply lean against a chair or seat using the resistant elastic strap and easily adjust up and down for a perfect fit .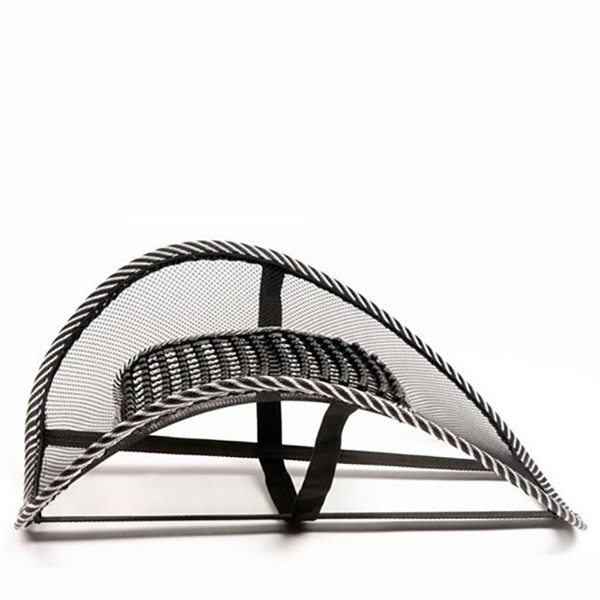 Universal Lumbar Support is ideal for relieving tension, since it maintains the lumbar curve of the lower back.
It is ideal to help you maintain a good posture, especially for those who spend long hours sitting in the office, who make car trips, or for those who feel uncomfortable sitting in their chairs.
Back Support breathable fabric promotes airflow and prevents overheating.