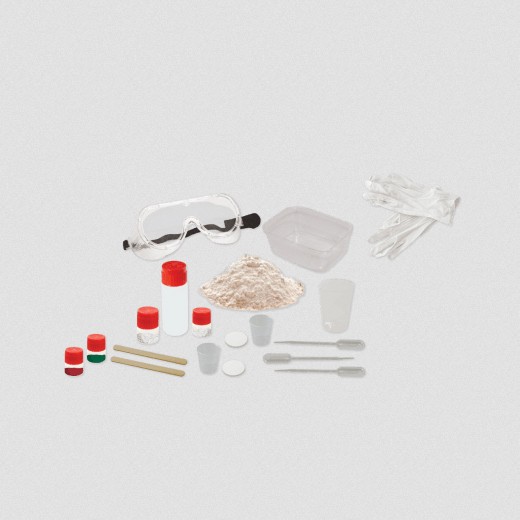 With this kit children will be able to give wings to their imagination and produce, among others, a viscous mass and fun colored worms.
The best way to learn all about viscosities...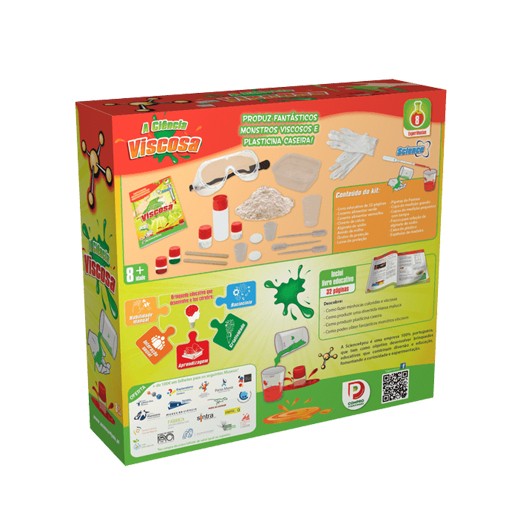 This kit offers 8 fantastic experiences for kids to learn how to produce fantastic viscous monsters and homemade plasticine!
This educational kit is excellent for developing the brain, namely the skills of reasoning, creativity, social interaction, learning and manual skill.

Thanks to this didactic toy it is possible to discover:
How to make colored and viscous worms.
How to produce a fun crazy pasta.
How to produce homemade plasticine.
How to get fantastic viscous monsters.