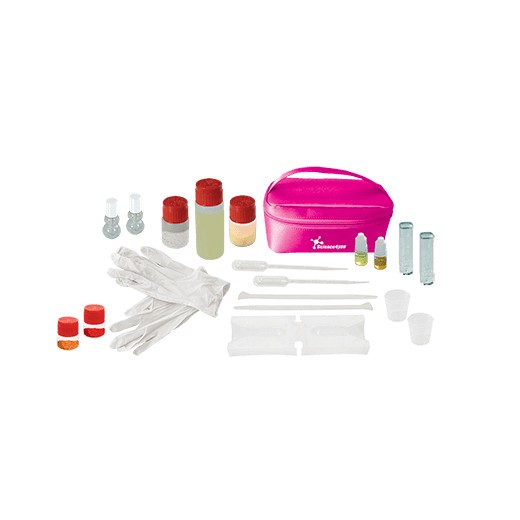 With this kit children will be able to give wings to creativity and produce magnificent colorful lipsticks and fragrant lip gloss!
The best way to learn all about lipsticks...
This kit offers 6 fantastic experiences for kids to learn how to produce fantastic lipsticks!
This educational kit is excellent for developing the brain, namely the abilities of concentration, creativity, social interaction, learning and manual skill.

Thanks to this didactic toy it is possible to discover:
The origin of lipsticks.
The evolution of old lipsticks to modern ones.
The difference between lipstick and lip gloss.
The science behind the lipsticks and lip gloss.
How to produce colorful lipsticks and lip gloss.