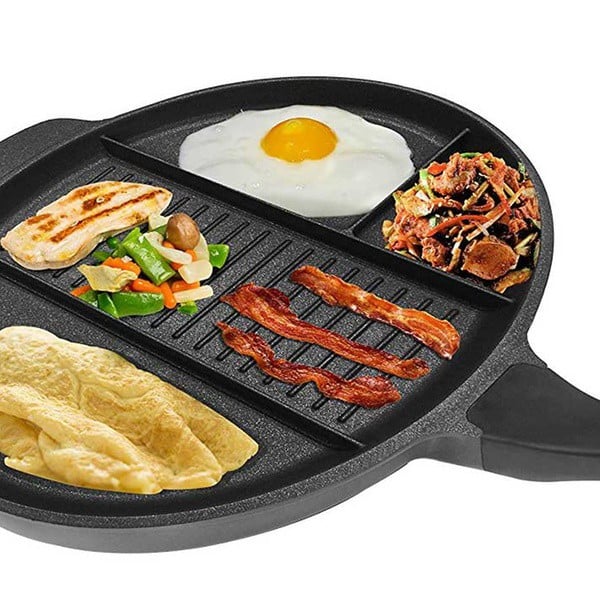 You can already cook in the same frying pan several meals at once without mixing the flavors or the foods with the help of the Jocca 4-Compartment Frying Pan!
Whenever you need to cook several foods at the same time without mixing them, you have to use several utensils and several discs from the stove, which is not very practical and, in the end, you will have more dishes occupying space. ccedil; the and, even worse, to wash.
With the Frying Pan with 4 Compartments Jocca this problem will end! This fantastic frying pan allows you to cook up to 4 different foods at the same time without mixing flavors or food!
The main advantages of this frying pan are:
4 compartments, ideal for cooking food without mixing them.
Finishing stone effect.
Non-stick coating.
Suitable for glass-ceramics, electric and gas.