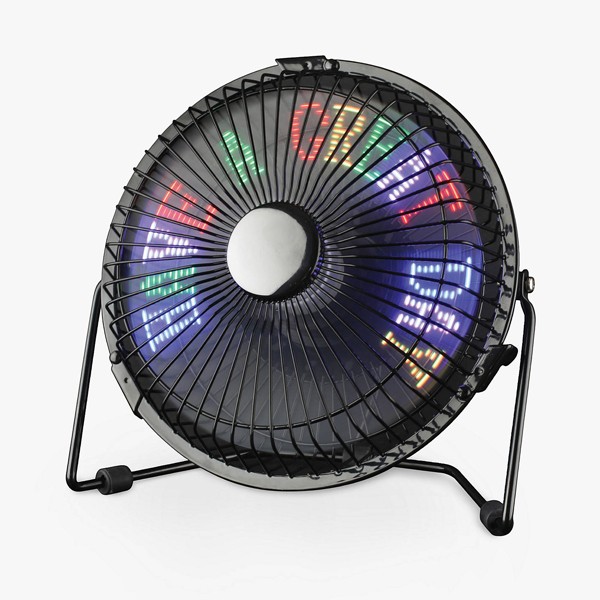 Create an amazing visual effect and watch your messages come to life with the help of the USB Customizable Message Fan!
Stay cool and motivated at the same time with the help of this fantastic fan with colorful LED lights! With the perfect size to put on your desk and connect to your computer, this USB fan will blow a refreshing breeze while you work and comes with five pre-programmed messages that will help brighten your day.
Use the included command to create your own messages and choose the color of the letters displayed in seven different colors (red, blue, purple, green, orange, light blue and white) .

The main advantages of this fan are:
Ideal to cool off on hot days.
LED lights that form messages.
Perfect gift for those who spend a lot of time on the computer.
Programmable: allows you to create your own messages.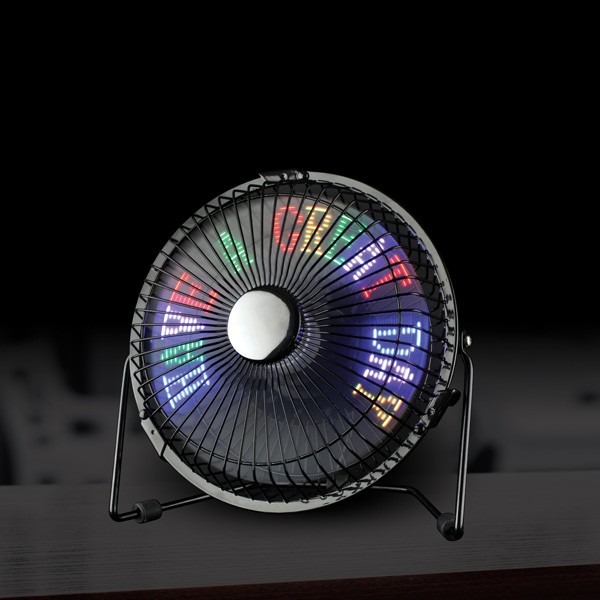 Create your own message and watch it pass brightly in this fan. Whether it's a motivational phrase to stay focused on work or a love statement, creativity is the limit!