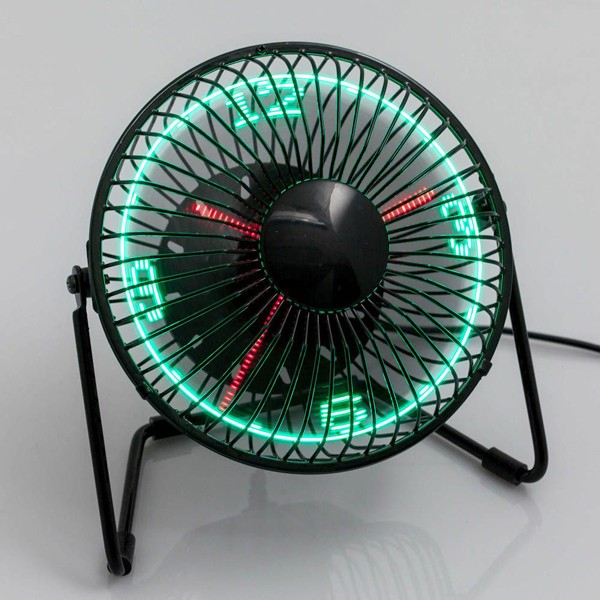 Cool off while you work with this original USB LED Fan Watch!
Don't get hot while working at your desk and always know what time it is with the help of this fantastic fan that shows a spectacular LED light clock when the fan is running!
With the perfect size to put on your desk and connect to your computer, this USB fan will blow a refreshing breeze while you work. Besides, thanks to her, you'll never lose track of time.

The main advantages of this fan are:
Ideal to cool off on hot days.
LED lights that show an analog clock when running.
Perfect accessory for the office.
Ready to use: no software required.