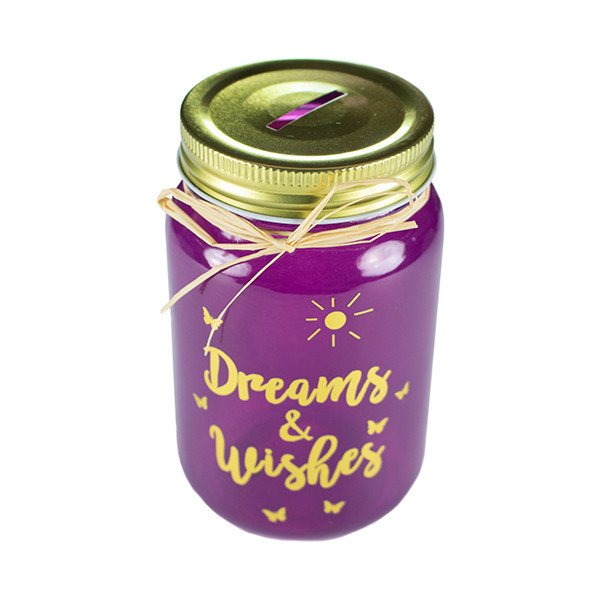 Concrete all your dreams and desires with the help of this Money Bank Wishes!
Think of the wishes you would like to realize and start saving now with the help of this piggy bank with the visible phrase "Dreams & wishes".
Thanks to its special design, saving will be very easy! Because in addition to having an attractive shape and looking good anywhere in your home, you have the ideal incentive to help you keep all your coins and change, and realize all your dreams and wishes, whether it's a trip to a paradise destination, take a getaway or buy a gift for a person special!
The Wishes Piggy Bank makes a special gift for all ages and occasions.

The main advantages of this piggy bank are:
Modern and appealing design.
With motivating phrase to help you save and fulfill your wishes.
Beautiful decorative object for anywhere in your home.
Excellent gift idea for various occasions.