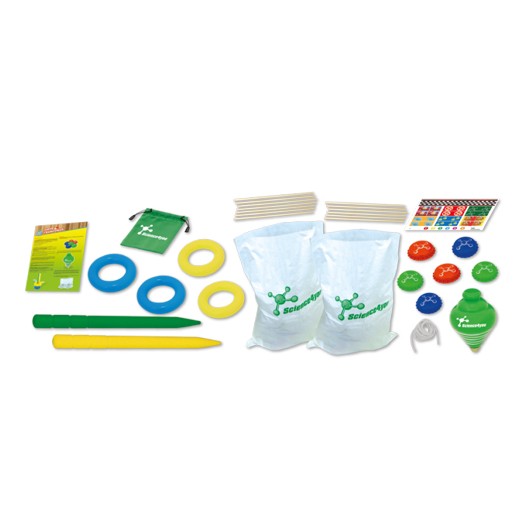 With this kit children will be able to play by the top, the ring game, the bag game and even participate in a mind-blowing carica race!
A fun way to learn all about traditional games...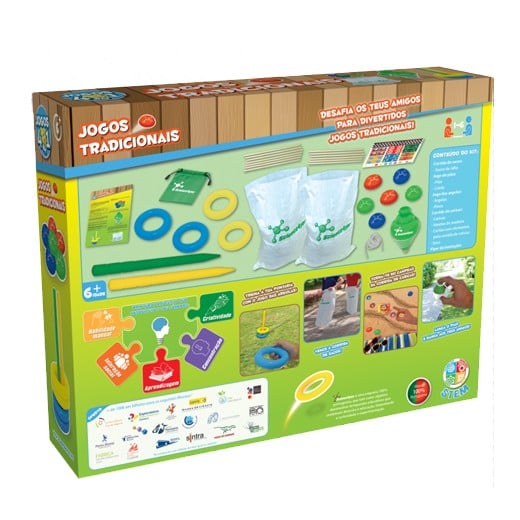 This kit includes all the elements for children to play these 4 traditional games. You'll be able to practice your aim with the ring game, try to win a sack race, become champion of the carica race and throw the top to try to beat your friends!
This educational toy is excellent for developing the brain, namely the abilities of concentration, creativity, social interaction, learning and manual skill.