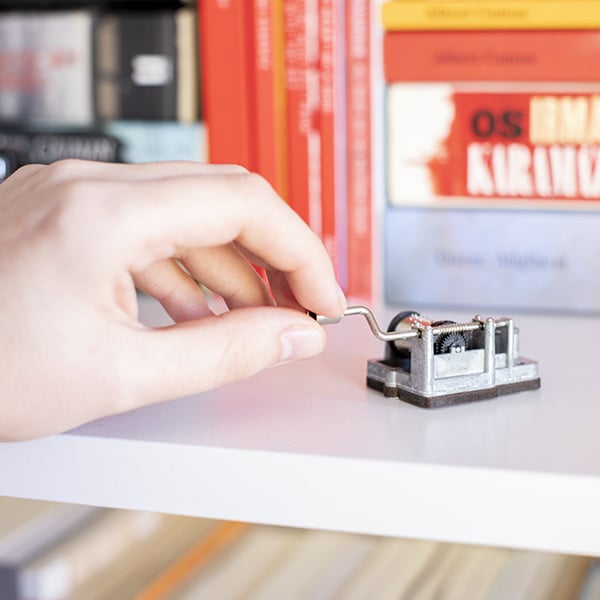 A portable music box with one of the classic Ludwig Van Beethoven, "Fur Elise"!
" A masterpiece to inspire... "
Wind up this charming music box and listen to the notes of Ludwig Van Beethoven's classic "Fur Elise" theme.
Enjoy and share the magic notes by placing the box on a hard surface like wood or glass and turning the crank. It is ideal to offer classical music lovers.