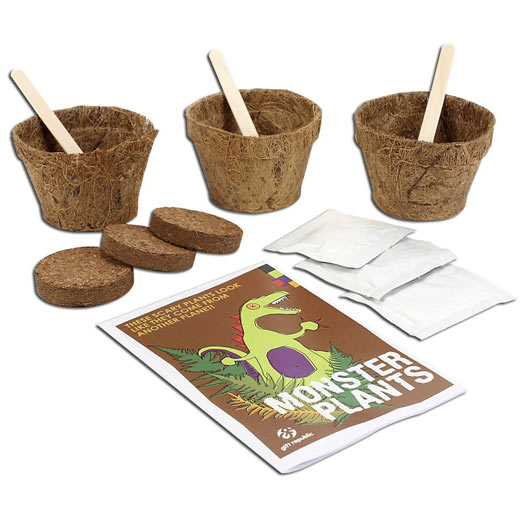 The youngest will love this creepy monstrous plant seed kit!
We only need to find the species to populate this prehistoric garden!
This kit includes everything necessary to cultivate a frightening garden that can then be populated by dragons and other monsters particularly appreciated by children.
Youngsters will be able to start to the pleasures of gardening and get closer to nature by cultivating the three varieties of prehistoric plants included in this kit.