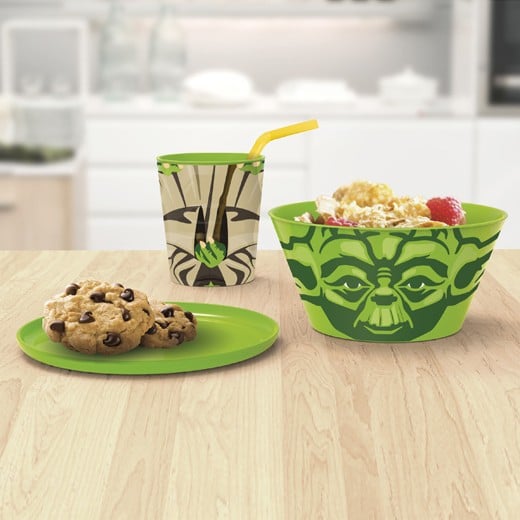 Turn the Yoda character into a mug, bowl and dish in a moment, thanks to this Darth Yoda Stackable Dining Set!
An original set that Star Wars fans will love!...
Yoda Stackable Dining Set is a set of 3 meal utensils: mug, cup and dish. Thanks to its original design and format, inspired by the Yoda character of the Star Wars Universe, it's a great way to captivate the youngest to leave nothing on the plate!
The 3 pieces stacked together form the Yoda figure, either by the drawings or by the shape. An original piece that will stand out wherever you put it.
We're sure the little Star Wars fans will love dining in this must-see set.