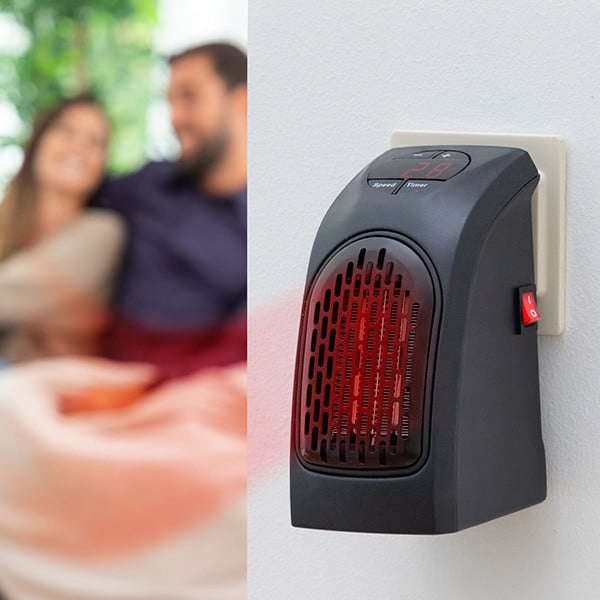 The portable heater has arrived, which heats any room quickly and easily!

The main advantages of this heater are:
It is extremely small and portable.
Without cables, it connects directly to an electrical outlet.
Thermostat adjustable from 15ºC to 32ºC.
Timer up to 12 hours.
It consumes less energy than conventional heaters.
Fast heating thanks to its ceramic strength.
Digital LED display for viewing the temperature.
Perfect for traveling.
The Jocca Cordless Heater is a powerful, incredibly small heater that you can use whenever you want. All you have to do is plug it directly into an outlet and adjust the thermostat to get a perfect temperature.
This compact heater has a thermostat that allows you to adjust the temperature between 15ºC and 32ºC. Quickly and easily heats any room in your home thanks to its ceramic strength. It is particularly efficient in small spaces!
Your portable design does not take up space and you can easily take it from one room to the other. You will be able to heat the room in which you are, without the need to heat the whole house. In addition, it consumes less energy than conventional heaters. It has an automatic timer that, after heating the room, turns off automatically.