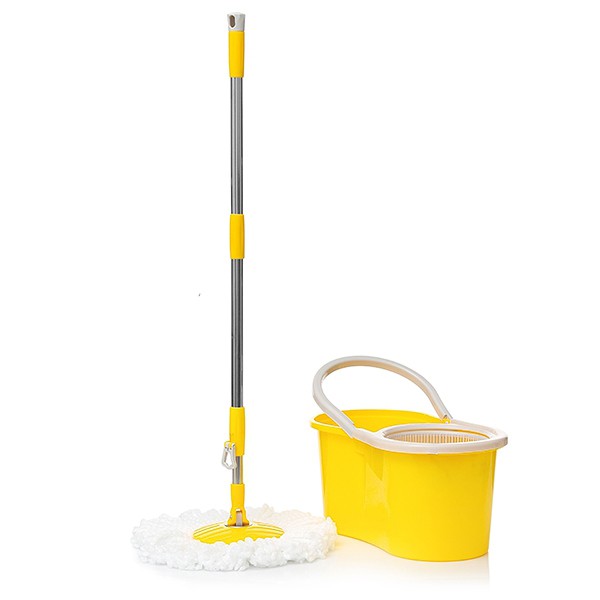 Here is the ideal accessory to have the house always flawless with minimal effort!
You do almost everything on your own!
The Magic Rotating Mop is a mop with a powerful rotation system that allows you to remove excess water and thus facilitate soil cleaning.
To get rid of water, just press the fist a few times. The mop turns and the water is evacuated.
The mop is microfiber and can be used either wet to wash the floor or dry to clean the dust.
Cleaning the floors in the house has never been easier! The soil becomes impeccably clean and dries much faster.