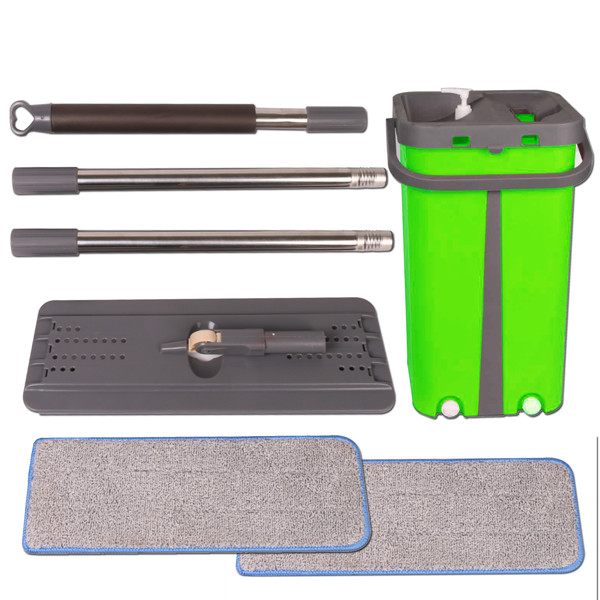 Let the floor shine with the help of 360º Rotating Magic Mopping, a system that will make your cleaning easier than ever!
This fantastic mop has an innovative system that allows you to clean all types of surfaces in a very practical and versatile way. Whether for dry cleaning, removing stains, animal hair or dust, this is the mop that will make your life easier!
The 360º Rotating Magic Mopping leaves any environment clean in minutes, with minimal effort, water and cleaning products, and without needing to use different appliances for each part of the house.
The bucket has a system of pulleys that washes the fibers from the mop at each pass and expel the dirt, preventing it from returning to the environment.
Say goodbye to backaches with the help of this 360º swivel mop, which cleans the toughest areas, such as wall corners, windows or hard-to-reach furniture zones. All this thanks to its flat shape, which reaches the difficult corners, higher and lower surfaces, with total lightness and speed.
In addition, the bucket has a drainage system that discards the water at the end of the cleaning, so you don't have any contact with the dirt!

The main advantages of this mop are:
Excellent for cleaning hard-to-reach areas.
Convenient and convenient use thanks to the 360º swivel mop.
Lightweight and easy to store.
Suitable for all types of surfaces.