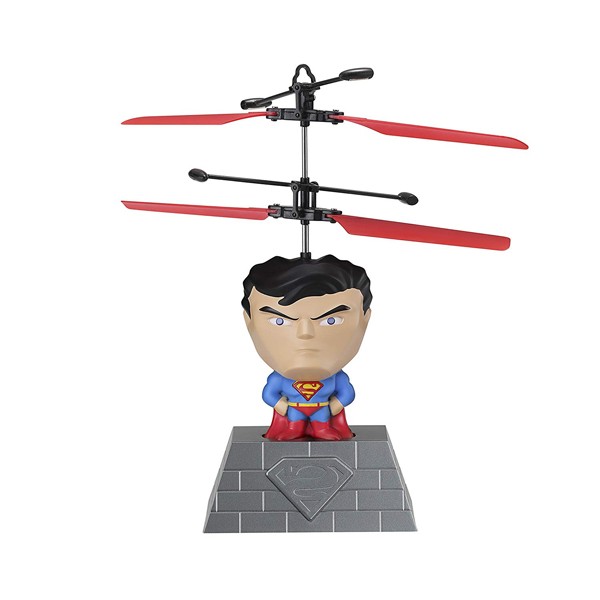 Take off with this fantastic Superman Propel Drone that has been specially designed for Superman fans!
Use the strength of your hands to fly Superman through this fantastic drone. With the symbol and colors inspired by this superhero, the drone is very intuitive and easy to maneuver
For greater fun, young pilots can use their feet and other body parts to help you fly. How long can you keep him in the air? The Superman Propel Drone comes with a USB charging cable to recharge your super powers.
The Superman Propel Drone offers a flight time between 5 to 7 minutes and is perfect for the youngest riders! If you experience any setback, don't worry, as it includes alternate propellers that allow you to be back on the air in a few minutes. In addition, this drone includes a custom take-off and landing platform.

The main advantages of this drone are:
Fun design inspired by Superman.
Thanks to its sensor, it is controlled through the hand or other parts of the body.
Customized take-off and landing platform.
Includes alternate propellers.