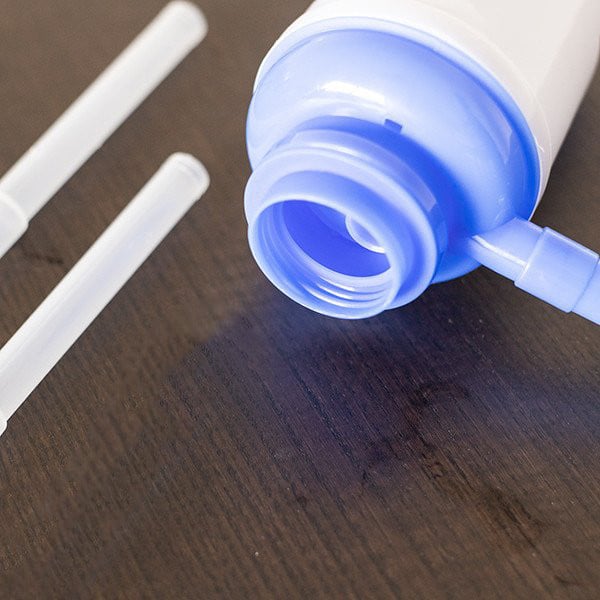 Thanks to the Manual Water Dispenser, you will no longer have to lift large and heavy water bottles to fill smaller cups or bottles.
It is ideal for the whole family, especially for children and the elderly.
Manual Water Dispenser is a manual dispenser with water pump, perfect for serving water without having to pick up heavy water bottles. It is suitable for 2.5, 5 and 8 liters bottles, thanks to its nozzles, which adapt to the size of the neck of the bottle.
It is very simple and practical to use. Simply attach the Water Dispenser to the top of the bottle, pump the water with your palm and refresh yourselve! You don't have to lift the heavy canals anymore!