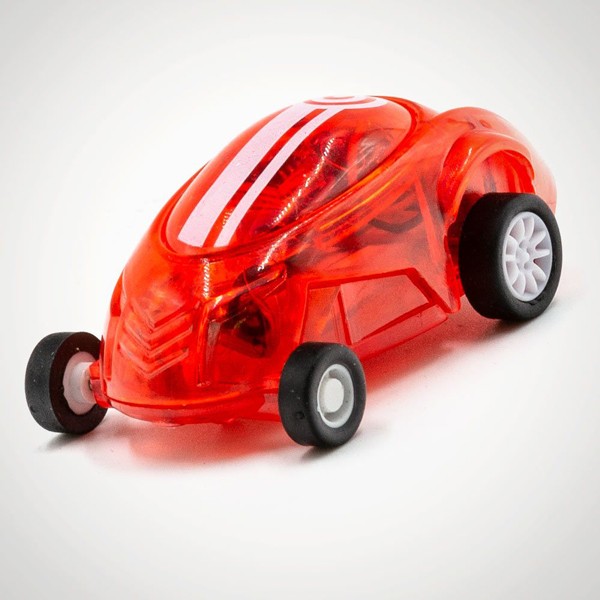 With this Turbo Loopers your world will be upside down!
This super fast car is perfect for performing fantastic stunts thanks to the speed bowl, which you can use to achieve the perfect looping, either vertically or horizontally! And yet... if you like crazy chases and you have two Turbo Loopers, you can always put them together by holding each other together to watch a real duel!
Feel yourself in a real amusement park! This car is available in three different colors and features LED lights that offer a real spectacle of lights. Take the Turbo Loopers with you at all times and don't worry if you run out of battery, as it can be charged via any USB port.

The main advantages of this car are:
Fun, allows you to do fantastic stunts.
Compatible with other Turbo Loopers.
Includes a speed bowl to make loopings.
Includes LED lights for lighting.
Car of 3 different colors to collect.
Charging via USB.