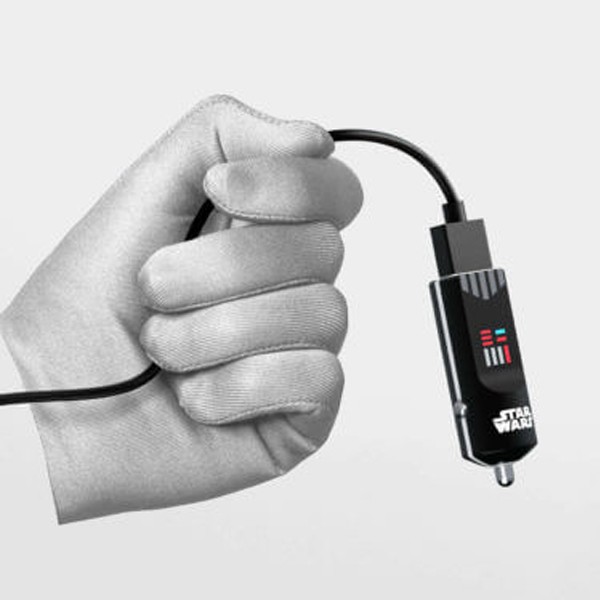 Charge your devices quickly with the help of this original Star Wars Darth Vader Tribe Lighter Charger!
Tribe lighter chargers are small but have a great presence, as we can see in this darth Vader inspired glossy finish model.

The main advantages of this lighter charger are:
Allows you to recharge your devices (smartphones and tablets) quickly in the car.
Original design inspired by Star Wars Darth Vader.
Ergonomic shape and small dimensions.
Easy to use and carry.
LED light indicator of charging status.
The Star Wars Darth Vader Lighter Charger is the ideal travel companion. Thanks to it, you will be able to recharge your smartphone or tablet in fast charging mode, greatly speeding up the required recharge time.