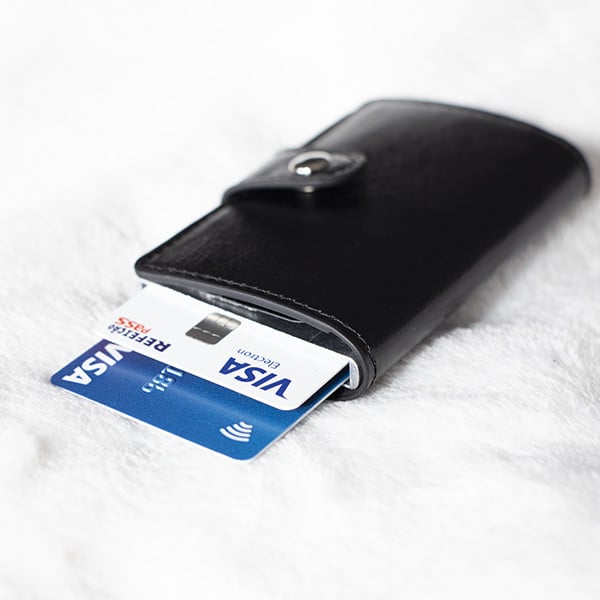 Protect your cards as best as possible and access them quickly, with this 2 Card Holder Wallet in 1.
Have your cards in one place well protected and access them with a simple gesture...
Keep your cards in a single wallet and dispose them in a very practical way thanks to this wallet. The 2-in-1 Card Holder Wallet is made of aluminum and holds 12 cards. Thanks to her, you don't risk the cards getting damaged, folded or broken.
The 2-in-1 Card Wallet is the simplest way to have cards always accessible and well protected. It is a very complete wallet with two distinct compartments, one only for cards and another that allows you to store notes and also cards.
The card slot is very practical to use: to access the cards, just pull a button and they slide out of the wallet and are presented in ladder, thus making it easy to remove the card you want. Then just apply a little pressure to get the cards back to their starting position.