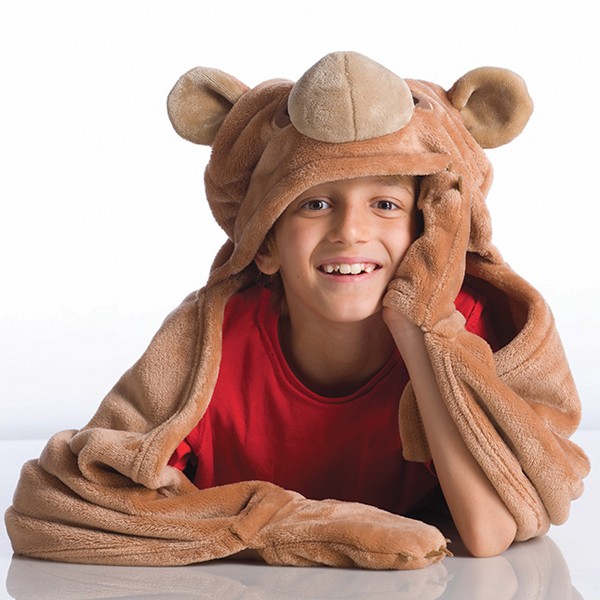 A cheerful and soft blanket has arrived where imagination allies with comfort and will make your children's day even more fun. Find out all about Kanguru Bear Manta!
The youngest can now easily transform into an irresistible bear with the help of this original blanket. Simply wear the soft hood and put your hands on the paw gloves to instantly become a fluffy teddy bear.
The imagination of the little ones will do the rest. And when the fun is over, you can sweetly fall asleep in your fluffy skin made of warm microfiber.

The main advantages of this blanket are:
Cute, warm and soft.
With a hood and gloves in the shape of bear paws.
Ideal to unleash the imagination of the youngest.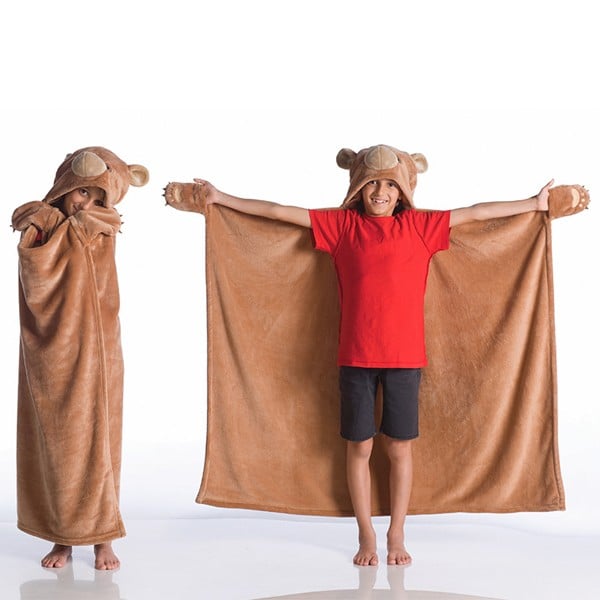 The Kanguru Bear Blanket is ideal for running, playing, simulating a forest at home or taking a nap on colder days.