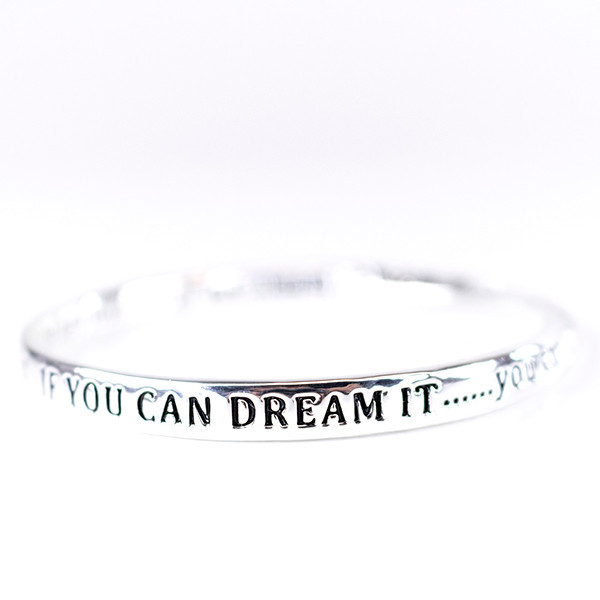 A stunning bracelet to remind you that you must continue to dream!
" A nice gift for someone special..."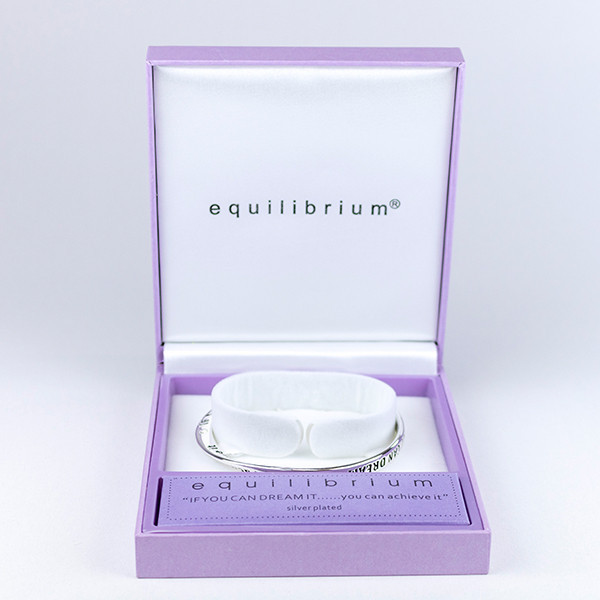 The Equilibrium Dream Bracelet is a beautiful silver plated bracelet with the following message inscribed "If you can dream it... you can achieve it." (If you can dream, you can reach it).
This positive and inspiring message makes this bracelet a great gift to offer someone special or people who have many dreams but don't believe they will come true.
The bracelet is 6.5 cm in diameter and comes in a nice box. Wearing this pulseria is the best way to remember daily that you have to keep dreaming.