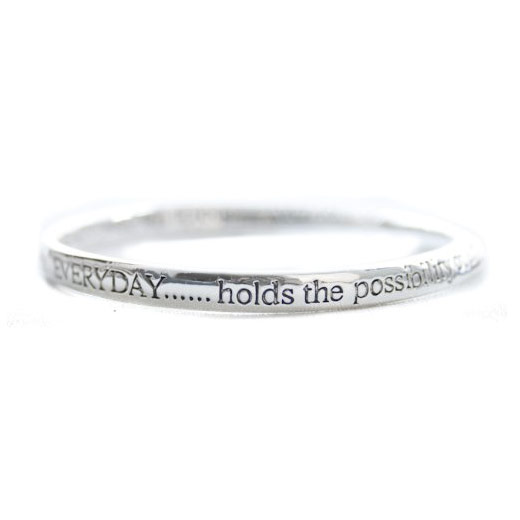 A stunning bracelet for daily inspiration!
A beautiful gift for those who believe that miracles happen...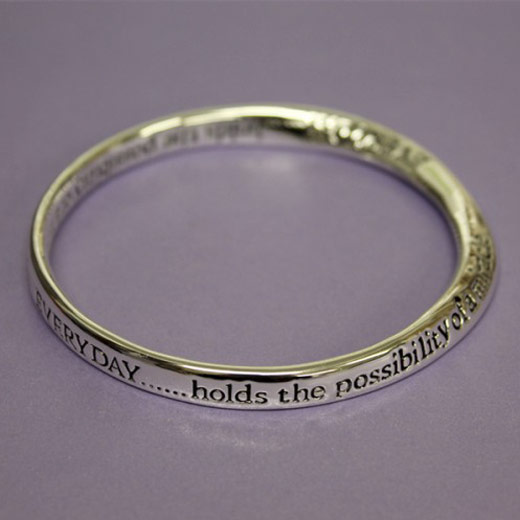 The Equilibrium Miracle Bracelet is a beautiful silver plated bracelet with the following message inscribed "Everyday... holds the possibility of a miracle".
Use this bracelet to remember that miracles can happen. It's also a wonderful gift to inspire the people around you.
The bracelet is 6.5 cm in diameter and comes in a nice box.