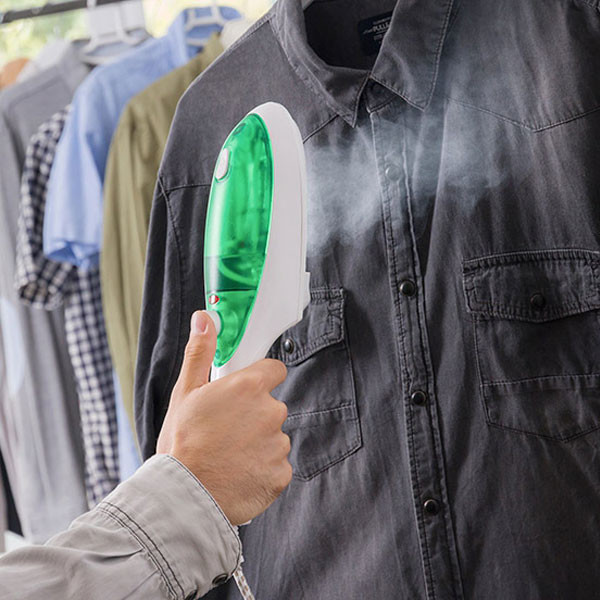 Portable Vertical Steam Iron is ideal to take care of the clothes and make it look perfect. Thanks to the powerful steam jet expelled by the machine, the outfit is perfect in a few minutes. The shrimps disappear with a single pass.
Take this portable iron everywhere and you can have your clothes ironed anywhere. Thanks to its reduced size, it will take up very little space.

The main advantages of this vertical steam iron are:
Perfect for ironing all kinds of clothes: pants, ties, blouses, dresses, suits, shirts, coats, curtains, towels, duvets, etc.
Non-stick coating.
Strong steam jet.
Compact and portable: ideal for travel.
Water tank of 150 ml.