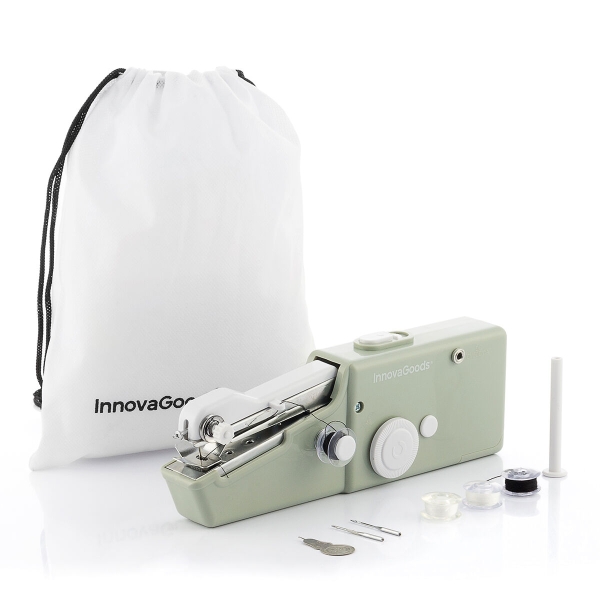 Perform small sewing jobs anywhere with the help of this small and very practical Mini Travel Sewing Machine.
Thanks to its small size, this sewing machine is perfect for carrying with you or always having in the car and solving any unexpected sewing problems.
This machine is very practical, ideal for small sewing jobs, both at home and on the road (take it with you to deal quietly in unexpected situations such as a decoded lining, a hem to make, a seam that has given way suddenly, etc.). As it does not require wires and runs on batteries, it is also perfect to hem your pants without having to take them off, change the drapes without taking them out of place, etc.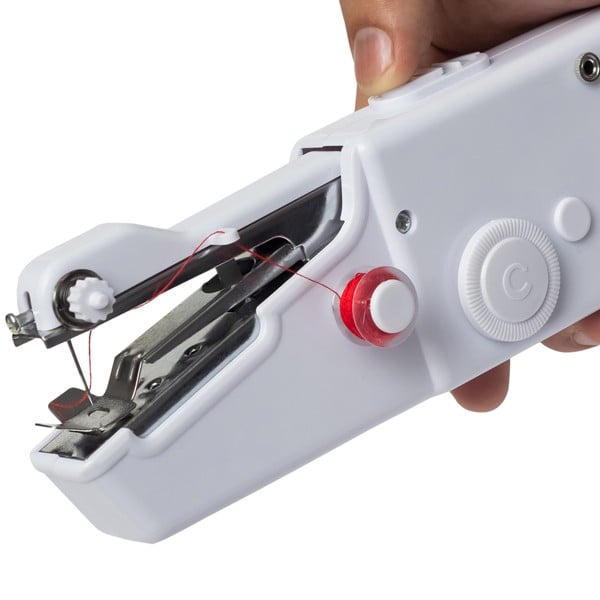 The main advantages of this sewing machine are:
Lightweight and portable.
Ideal for small sewing jobs.
Easy to handle and carry.
Excellent for sewing fabrics without taking them out of place.
It runs on batteries.