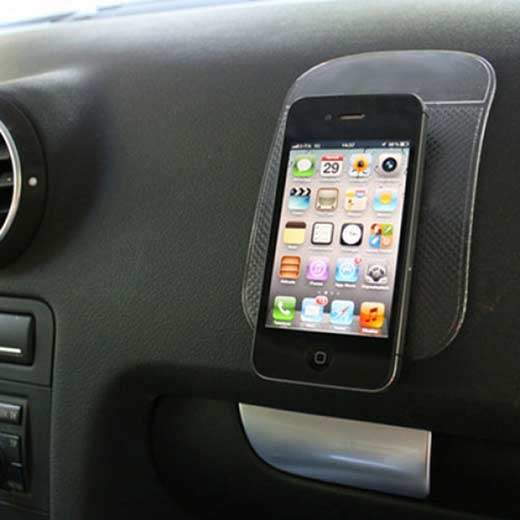 The Anti-slip Pad is the latest trendy gadget for those who always carry their smartphone everywhere!
"...Ideal for those who travel a lot by car and want to keep the mobile phone always fixed to the dashboard! ..."
The Anti-slip Pad is great for those who always carry several objects on the car dashboard, which invariably end up falling. This pad allows you to hold those objects and protect them from the effects of gravity.
Thanks to the Anti-slip Pad, you can stick your keys, your mobile phone, and any other similar object to the dashboard of your car without any adhesives or gluey materials. The Anti-slip Pad succeeds to do this thanks to its composing materials which are characterized by a big gripping power..
Strong points of the Anti-slip Pad:
Quality material.
Remarkable adhesive power - on smooth vynil surfaces.
With a big enough surface to hold your most important objects (smartphone, keys, glasses, etc.) - 14 x 8.5 cm.
Its use is not limited to your car. You can use it in any room of your home..