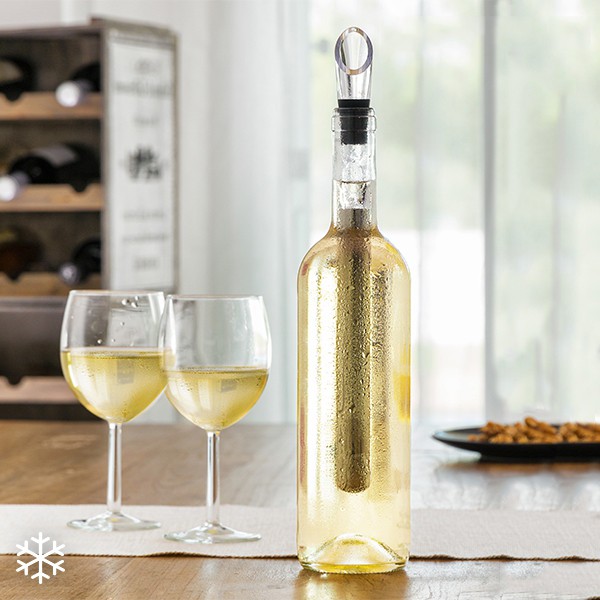 Do not let the high temperature interfere with the tasting of your wine. Enjoy it always fresh thanks to the Wine Cooler with Aerator.
Become the perfect host
Wine Cooler with Aerator is the perfect way to enjoy a fresh wine whenever you need, in an elegant way. Keep it in the freezer so you can always have it ready for use.
A great dual function invention that instantly cools the wine and aeres in order to enhance its properties. It is an indispensable utensil for more special parties and celebrations, to keep the wine fresh longer and serve it with style and elegance!