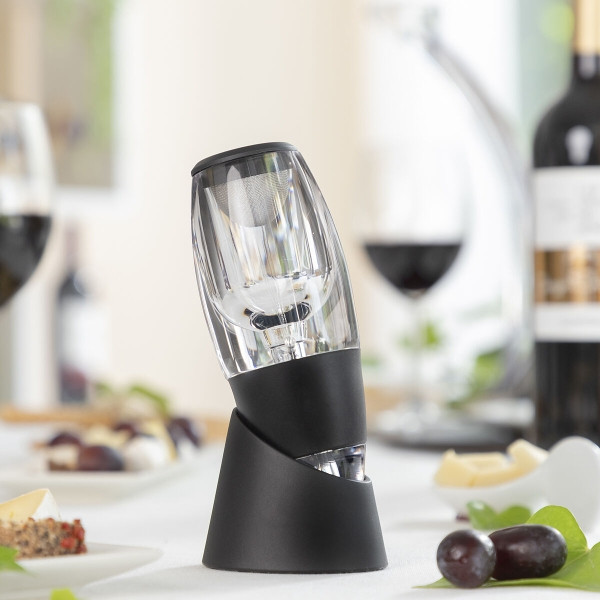 The Deluxe Wine Decanter Tower is a decanter with an attractive design and great for special celebrations.
"...The wine needs to breathe to release all their original flavors..."
The Deluxe Wine Decanter Tower consists of a decanter and a bracket-shaped tower to place the cup.
It is an ideal utensil for all wine lovers, as it makes the wine breath and releases all the flavors and aromas desired from it. The more you appreciate wine, the more you will notice the difference.
To use, simply hold the decanter over a glass and pour the wine. The decantation process typically takes 30 minutes to one hour. The Deluxe Wine Decanter allows your wine to breathe instantly. It's simple and easy to use.
Main advantages:
The wine oxygenates and matures under ideal conditions,
Allows you to eliminate any leftovers of the cork,
Allows decantation of the flavours,
Makes the temperature of the wine suitable for consumption,
Lets the wine oxygenate while lying in the cup without having to wait for the wine to take some air.
Try it and feel the difference. Take a sip of wine poured directly into the glass and taste. Then take a sip of wine, using the Deluxe Wine Decanter Tower and taste. Finally, take another sip of wine poured directly from the bottle. You'll notice that the wine that was decanted exhibits enhanced aromas and flavors and smoother taste.