Always have a USB-Lightning cable inspired by one of your favorite characters in the Star Wars saga, the R2-D2!
This USB-Lightning cable is 22 cm long and the tips are neat inside the doll. It can also be used as a key ring!
The cover helps keep the cable clean and tidy and plays different collectible characters. If you're a Star Wars fan, don't miss out on this model inspired by the bravest and most ingenious droid a Resistance hero could want, the R2-D2!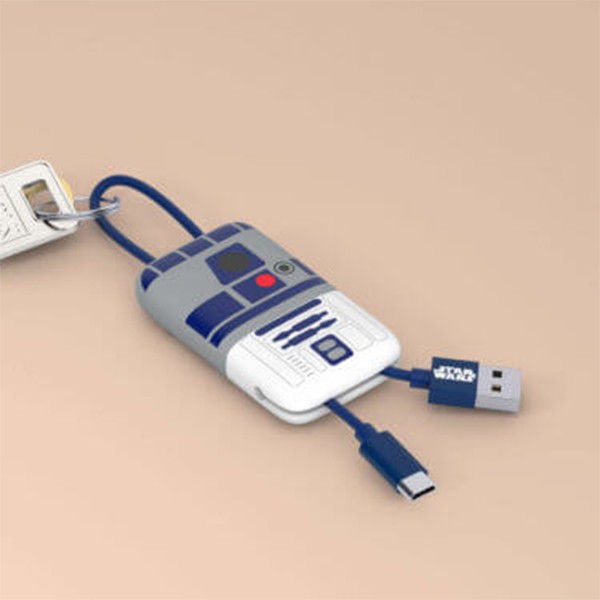 The main advantages of this cable are:
Original cable with a storage cap.
Sync and charging cable for Apple devices.
Original and fun design inspired by the character R2-D2.
The cover keeps the cable clean and tidy.
Can be used as a key ring.
With this cable you can find the perfect combination between convenience and fun: due to its reduced length (only 22 cm), it can be worn and carried anywhere with ease... in the pocket, bag, keys, etc.
With USB and Lightning ends, this cable is suitable for syncing and charging Apple devices (Apple Mfi certified) .