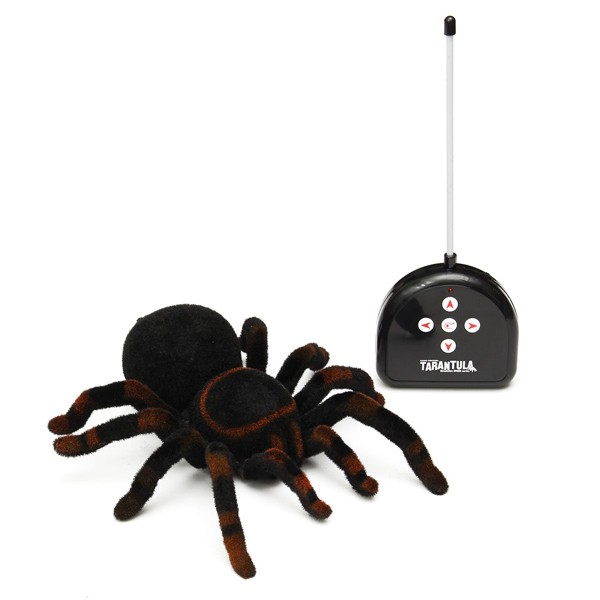 With this scary Tarantula RC you'll be able to scare everyone. Just choose your victim and the scare will be right!
The RC Tarantula can move in any direction and the best part is that you will be able to choose wherever it goes, thanks to the included command. When you think the spider is already in place to start walking alone, you can put it into automatic mode by pressing the middle button and she's ready to go in search of her victim!
This spooky and realistic tarantula has a hairy texture and is perfect for scaring everyone in your home, including your friends. It is 8 paws that move independently and discreetly on any smooth surface. It is ideal for themed parties and indispensable on Halloween night!