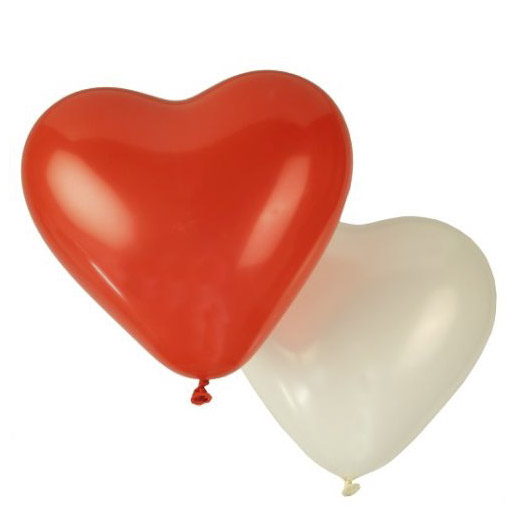 Celebrate a special occasion with these heart-shaped balloons.
" Indispensable at any romantic party..."
Each pack of these balloons consists of 8 white and red flasks. The originality of these balloons is that they are hearts shaped, making them ideal balloons for romantic occasions such as Valentine's Day, engagement parties, wedding anniversaries, etc.
Let yourself be spoiled by the romantic atmosphere offered by these balloons!